Have you ever wished for a personal grocery shopper? One that knows your preferences, never forgets an item on the list, and delivers right to your doorstep? Welcome to the reality of
Amazon Fresh grocery delivery service.
This isn't just another fad in our tech-driven world. It's a lifestyle shift as monumental as discovering fire or inventing wheels. Just imagine – fresh groceries at your fingertips without stepping foot outside.
You might be wondering what makes Amazon Fresh so unique? What role can Amazon Fresh play in my everyday life?
Ambitious questions indeed! But hang tight, we're about to embark on a fascinating journey exploring this modern-day marvel. By reading further, you'll discover how Amazon has redefined our grocery shopping experience with its range of products and convenient delivery options.
The story unfolds now…
Prepare for a completely novel shopping experience when you step into an Amazon Fresh store. Grocery shopping at Amazon Fresh stores is intended to be quick, easy, and stress-free.
One of the standout features of Amazon Fresh stores is the cashier-less shopping experience. Say goodbye to long checkout lines and waiting for a cashier to scan your items. Instead, you can simply grab what you need and walk out of the store.
How does it work? Well, you'll need the Amazon Go app on your smartphone. As you shop, the app uses advanced technology to track the items you pick up and automatically adds them to your virtual cart. When you're done, you can just leave the store, and your Amazon account will be charged for the items you took.
But what if you change your mind and put something back on the shelf? No problem. The app will remove that item from your cart, so you only pay for what you actually take home.
Amazon Fresh stores offer a broad selection of goods to satisfy various tastes and inclinations. From fresh produce and pantry staples to specialty items like craft beer and BBQ essentials, you'll find everything you need for your grocery shopping.
So whether you prefer the convenience of online shopping or the tactile experience of browsing aisles, Amazon Fresh has got you covered. With their expansion into physical stores and unique shopping experience, they're revolutionizing the way we buy groceries.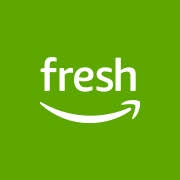 Understanding the Product Range on Amazon Fresh
Discover the range of products offered by Amazon Fresh, and get ready to enjoy a delicious experience. We're about to spill the beans (and grains, and fruits) on their incredible range of products.
Amazon Fresh isn't just another name in grocery delivery; it's like having your own personal farmer's market at your fingertips. Offering everything from fresh fruits and vegetables to dairy, seafood, meats, snacks, and beverages – they have it all covered.
No more frantic trips to convenience stores when you realize you're out of milk or toilet paper. Even better? They've got alcohol too. But wait till we tell you about their cosmetics and skincare range.
The Convenience of Shopping with Alexa
We all know that one friend who talks way too much but is incredibly useful at times. For me? That's Alexa – always listening in case I need help around the house.
Alexa has made shopping easy by transforming how customers order groceries online through voice technology integration into Amazon Fresh. Alexa Voice Technology not only helps create convenient shopping lists but also ensures a smooth ordering process for those Fresh Grocery Orders.
Gone are the days when making a list meant penning down items onto sticky notes that disappear faster than my paycheck after payday. Now whenever I run out of something mid-cooking session or remember needing batteries while watching TV – I just ask Alexa.
Fresh Fruits: From crisp apples to tangy oranges & sweet bananas – every fruit under the sun is here.
Vegetables: Craving some green leafy veggies or need fresh tomatoes for a pasta sauce? They've got it all.
Dairy: Milk, cheese, butter – you name it. Their dairy section is like the milky way galaxy of grocery delivery.
Think of Alexa as your personal shopper, always on the ball. If you're regularly buying almond milk every week? She'll remind you to pop it in your cart – keeping track of your preferences and saving you time.
Key Takeaway: 
Amazon Fresh serves up a feast of products, from fresh produce to pantry staples, even cosmetics and skincare. Say goodbye to last-minute store runs; your personal farmer's market is now at your fingertips. Plus, Alexa makes grocery shopping a breeze by helping you remember items and streamlining the ordering process. Shopping for groceries has never been this easy or fun.
Amazon Fresh Delivery Options and Fees
You're home after a long day, looking at your empty fridge. But hey, don't worry. Amazon Fresh is here to rescue you with its grocery delivery service. So let's understand how it works.
The Role of Prime Membership in Amazon Fresh Deliveries
Prime membership plays a big role in the Amazon fresh delivery game.
Good news for those who are Prime members. You get free delivery on orders above $35 – pretty cool right? However, if your cart doesn't reach that threshold (let's say you just need milk and bread), they'll ask for shipping charges of $4.99.
This might make some folks raise their eyebrows thinking "I am already paying for prime membership.". Well my friend, think about this: most convenience stores would not deliver groceries online to your doorstep even if we bribed them with Krispy Kreme doughnuts. Plus remember all those times when carrying heavy grocery bags felt like gym workout?
A Tale of Two Deliveries: Attended vs Unattended
We've got two types of deliveries available:
An attended delivery which means someone needs to be present when the order arrives.
An unattended one where nobody has to wait around; instead they use temperature-controlled bags so everything stays fresh till you get back home from work or wherever life took you today.
| Type Of Delivery | Description |
| --- | --- |
| Attended | You need to be home for receiving the delivery. |
| Unattended | Your groceries will wait for you in temperature-controlled bags. No need to rush. |
What's really cool is that you can find these options in dozens of cities all over. *This website may contain affiliate links which means Pints, Forks & Friends may receive commission for purchases made through links. We only recommend products that we personally believe in and use. Learn more on our Privacy Policy page.
FAQs in Relation to Grocery Delivery Service
Is Amazon Fresh a grocery delivery service?
Absolutely, Amazon Fresh is an online grocery delivery service that offers a wide range of fresh and packaged goods right to your doorstep.
Is Amazon Fresh delivery free for Prime members?
Yes, if you're an Amazon Prime member and spend over $35 on groceries, the delivery from Amazon Fresh comes without any extra cost.
Is Amazon launching grocery delivery service for non-Prime customers?
No official announcement has been made yet about this. As of now, only Prime members can use the services of Amazon Fresh.
How does it work?
You shop for groceries on the platform like normal online shopping. Once done with selection, you pick a time slot and get your items delivered at home in temperature-controlled bags.
Conclusion
Amazon Fresh grocery delivery is more than just a convenience; it's an alteration in our regular routines. With a vast range of products and unique shopping features, it offers both variety and ease.
The cashier-less stores are game-changers, but remember the heart of Amazon Fresh still beats online. It lets you order groceries from the comfort of your home.
You've learned about the role Prime Membership plays in offering free deliveries for orders over $35. A perk that adds value to your subscription!
Finally, Alexa has simplified list-making like never before! Allowing us to use voice technology to streamline our shopping process is truly revolutionary.
In essence, with Amazon Fresh – fresh groceries are just one click away!
This year, our Thanksgiving feast received a gourmet...